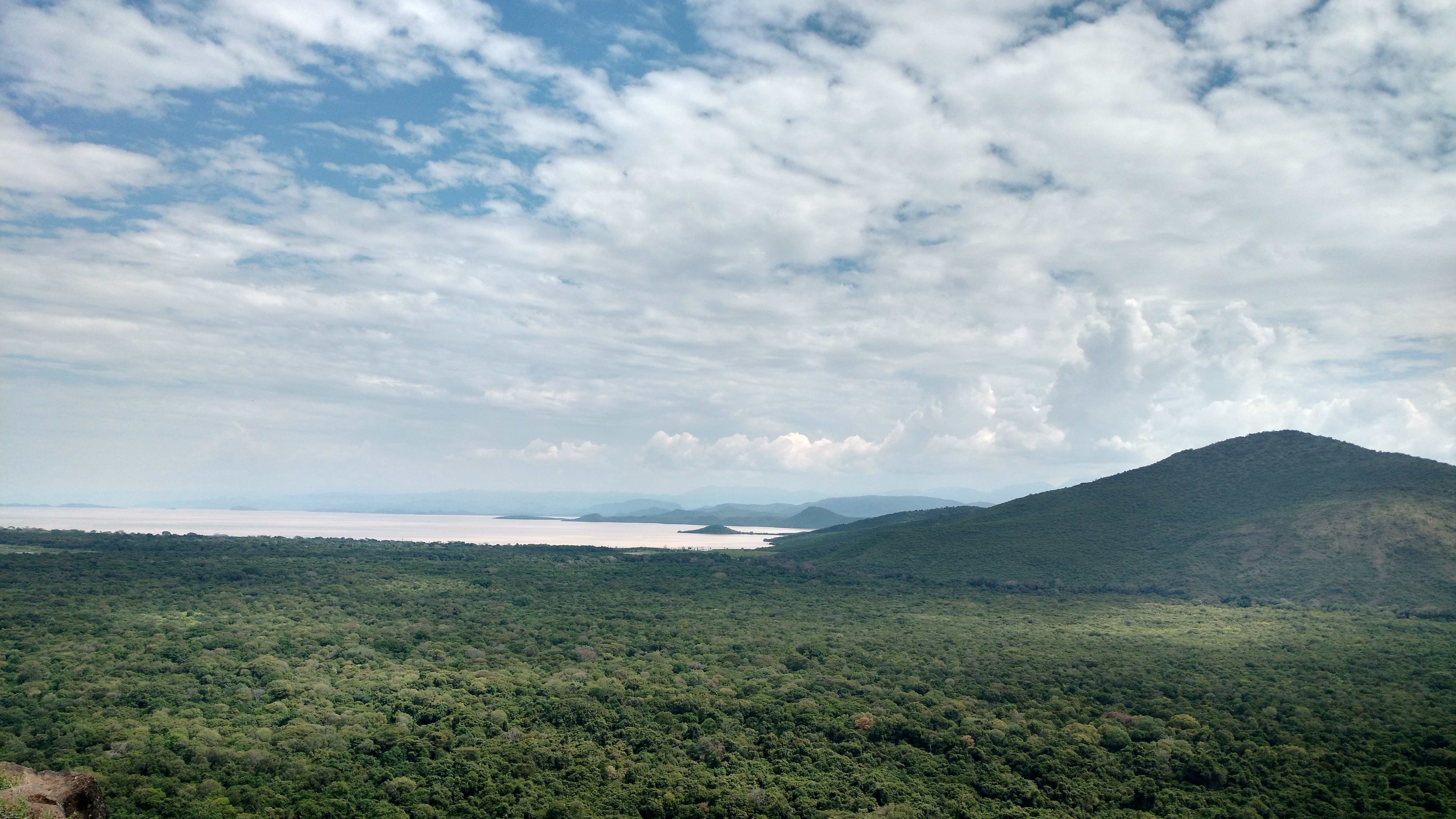 Ethiopia's booming population and economy has sadly led to widespread deforestation and biodiversity loss. I was reading a pamphlet for Arba Minch University today while sitting in the Ethiopian Airlines office that stated in the last 50 years Ethiopia has gone from 66% forest cover to only 1.8%. A sad statistic for anyone who loves the colour green as much as me. Yet travelling to Arba Minch offers a ray of hope for the natural environment. The community has created a strong tourism industry around what I believe is Ethiopia's largest piece of protected land – Nech Sar National Park.
This week G and I left Addis Ababa for a little adventure. After changing our plans a few times we settled on visiting Arba Minch. It was a mission to get there since we decided to go by road, but definitely worth it. I love travelling by road because you get to see everything up close and watch as the climate and ecosystem change.
Our adventure started at the Kality bus station at 5am where we tried to get a bus to Shashamane. The only mini-bus was nearly full with two seats left that weren't together. I suggested we wait for the next one. While we were waiting someone came over and told us there was a car going to Shashamane. We left the bus station and walked up the road a bit where a couple picked us up in their car. That was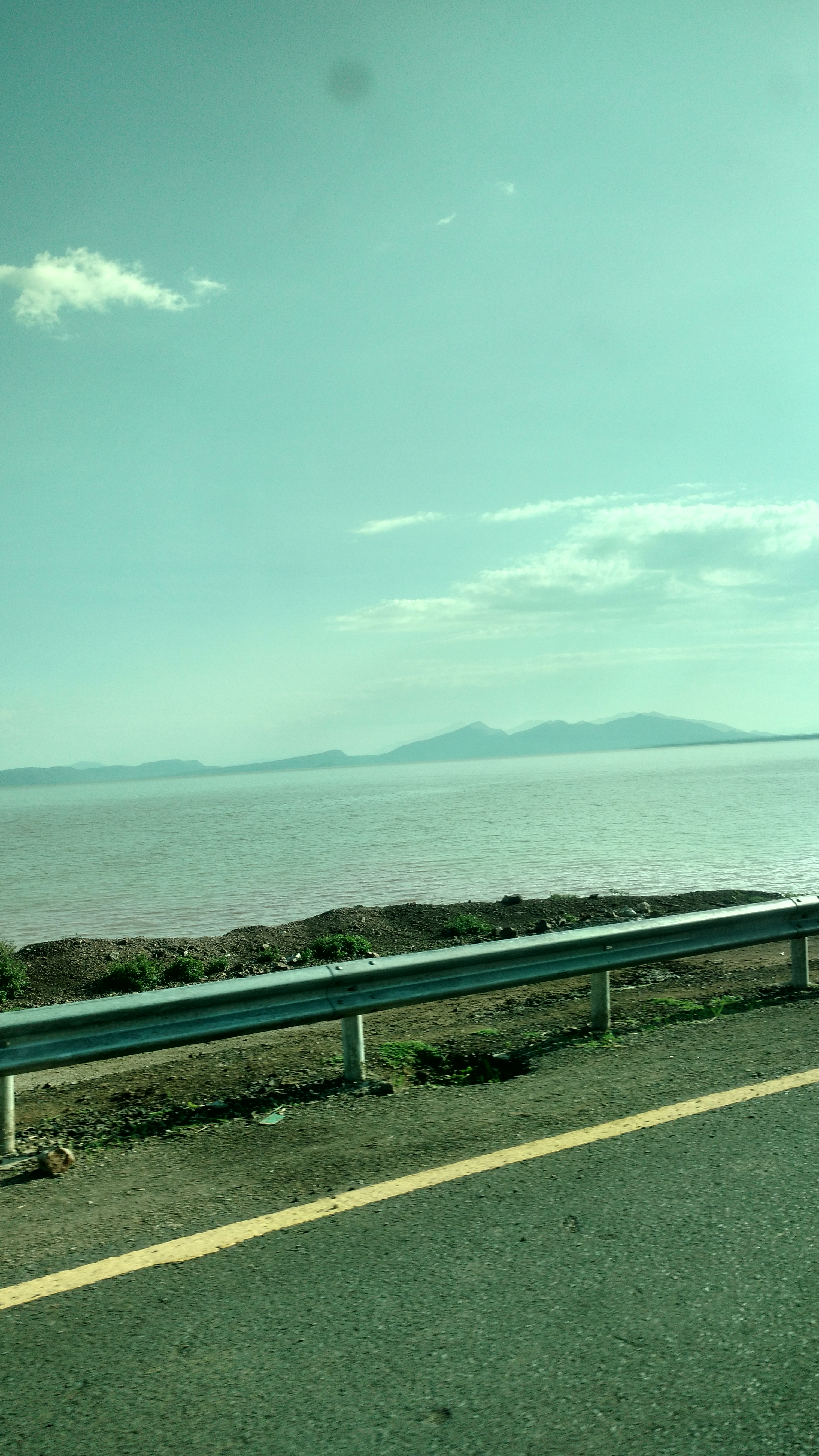 definitely the most comfortable part of the trip and I even fell asleep for a bit. Once we got to Shashamane we had some lunch and then headed to the bus station to look for a bus to Arba Minch. Turns out that the only buses left early in the morning so we ended up heading to Wolayita Sodo. From there we didn't even leave the bus station and hopped on a bus to Arba Minch. This was definitely my favourite bit of the drive. The green landscape, the mountains and then the lakes kept my attention most of the way. We drove around Lake Abaya, Ethiopia's largest lake, where the view went from mango trees to banana trees and back again. The rows and rows of banana trees are especially vibrant.
Lake Abaya literally means big water so it is a fitting name for the big lake. At first I commented to G that it has nothing on Lake Ontario because it is easy to see the other side of the lake, but as we kept driving I lost confidence. The lake seemed to keep going. It is also quite red compared to most lakes I have seen, but if you look at the red dirt surrounding the lake it is obvious why. It is like the red dirt on Prince Edward Island.
Arriving at Arba Minch, the first thing I noticed was how much warmer it is in than Addis Ababa. That was expected. It also has a nice small city feeling without the instant bustle of Addis.
Paradise Lodge
We didn't hold back for our little adventure and chose the fanciest hotel – Paradise Lodge. If you are staying for a long time or on a budget, I wouldn't suggest it, but grab a coffee or a beer at their restaurant to see the most beautiful view of Nech Sar National Park, Lake Abaya and Lake Chamo.
After a relaxing evening we went to bed early so we would be ready for the next day… and what a day it was.
Crocodiles. Okay. Crocodiles! Read about Lake Chamo.
Here are some photos taken at Paradise Hotel: