The part of Addis Ababa that I know best is the sub-city of Akaki-Kality. It is where the office I worked in is located and it is also where G and lots of his family live. The sub-city is split by Debre Zeit Road (or Road 1 on Google). From my experience, this is the most overwhelming road in Addis. It is extremely dusty, busy and broken. As one of the main roads leaving Addis there is traffic day and night and an excess of transport trucks. I used to walk down a major chunk of the road every day on my way to the office and either covered my face or suffered the dust in my nose and eyes later. Even though it isn't the best quality, there is a place in my heart for where this road leads.
Debre Zeit Road leads to some of my favourite Southern spots like Bishoftu, Adama, Awassa and if you are willing to keep going, Arba Minch. A lot of my adventures have started at the Kality bus station. (Warning: I also had a friend who got pickpocketed at this bus station, losing her passport and wallet. Keep your hands on everything important – this bus station is hectic!) This road is also used by transports to pick up and deliver their goods to the ports of Djibouti since Ethiopia is landlocked.
Getting around in Addis Ababa requires using landmarks because most roads are unmarked. This makes it extra challenging when hiring a taxi driver and heading to a new area. Making my way to the office I used the following landmarks: cross the road at Kaldi's Coffee, turn left at St. Gabriel Church, and then turn right after the barber shop with a poster of Ludacris. After the first couple weeks I could navigate different routes to the office, but I still used the same landmarks to keep myself on course.
Below is a photo taken from the balcony of Merci-Moy Cafe and Restaurant. Merci-Moy is owned by G's cousins and can be found on the 3rd floor of the bank building beside KAFDM on Debre Zeit Road. If you are travelling down that way make sure you stop by for some food or a macchiato!
Akaki-Kality is a very industrial area, but if you leave the main road you can find plenty of peaceful spots from small market streets to riverside walking paths. The area's focus being around industry and transportation also means it isn't a hot spot for tourists. As a ferenji I definitely feel that I stand out more wandering around Akaki-Kality than walking down Bole Street. The attention isn't malicious though.
There are a few good spots in Akaki-Kality. As I mentioned, Merci-Moy is worth stopping in at. There is also the Quora Hotel that gets really busy during Football games or Crown Hotel where I witnessed a traditional dance being performed for a single family while I was hunting for WiFi. There is also a dance cave that is very fun.
Besides those spots, my favourite place to visit is the river. Getting off the main road feels good. There is a spot near G's condo that is quite serene (unfortunately there is a quarry nearby which occasionally interrupts the peace). It is a small natural park beside the river that is also home to the land of the Shikoko. We would go for morning walks (and once a jog) to visit this spot.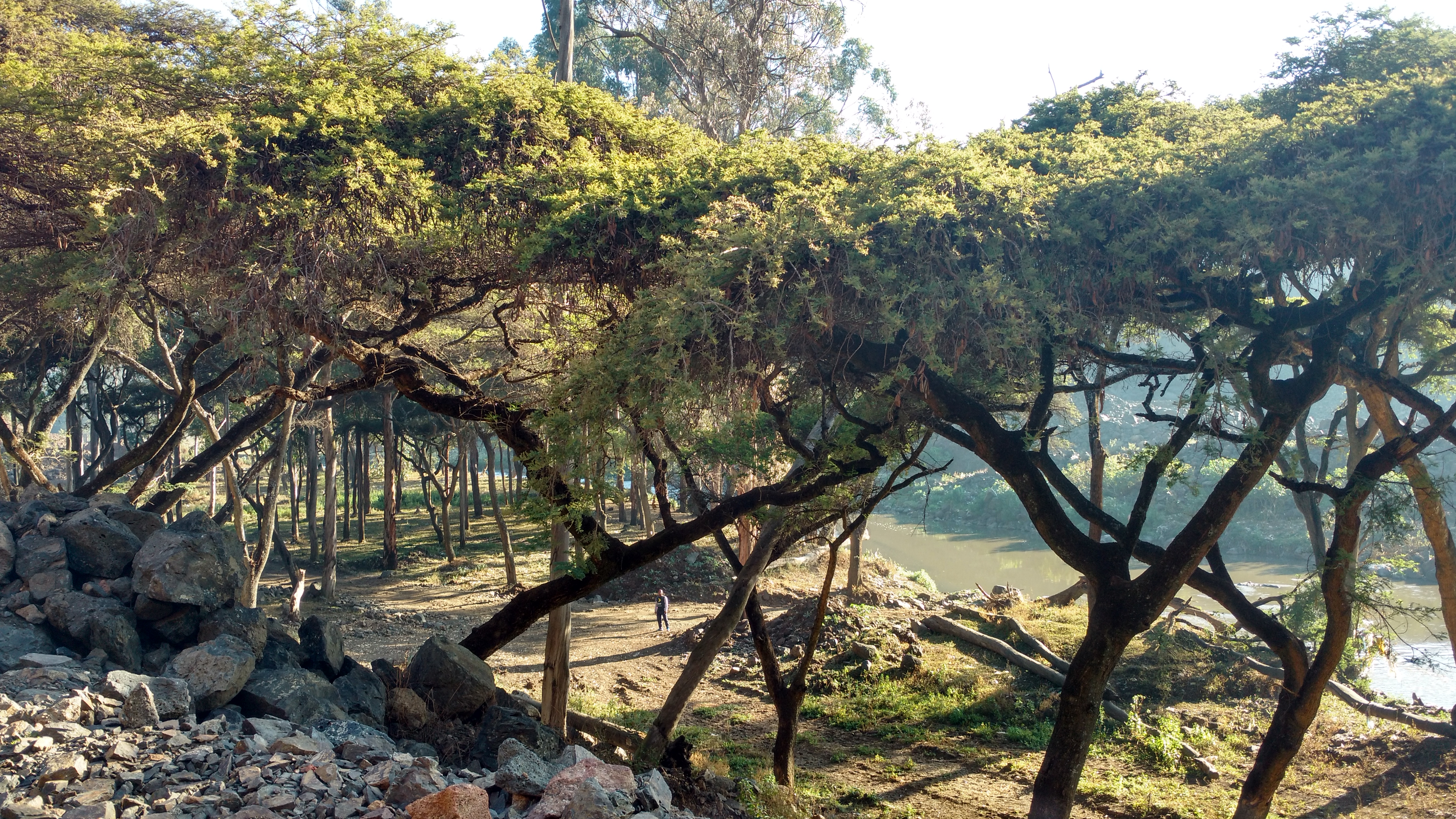 Take me back.